Sights and excursion destionations of Salzburgerland
Experience a fun-filled and relaxing holiday in Salzburg! Go to a rustic hut with your family, let yourself be treated to regional specialties, enjoy the wonderful mountain air and the blooming flora in the mountains.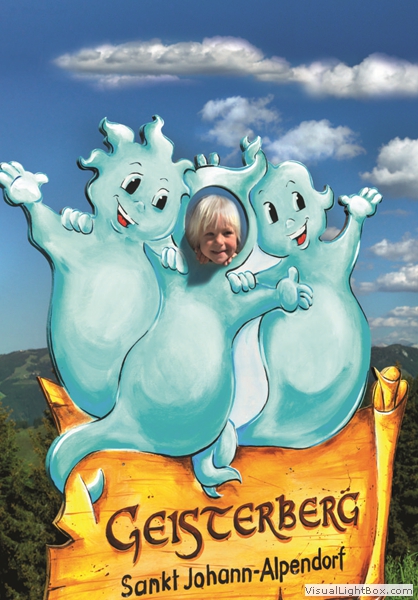 Der Geisterberg (Ghost Mountain
This is a leisure and adventure park to be enjoyed by all the family. Ride up Ghost Mountain in one of Alpendorf's cable cars and then continue your journey on the Ghost Train. Once at the summit you will enter the 4 realms of the ghosts... Pure fun and excitement for everybody! For more information see: www.geisterberg.at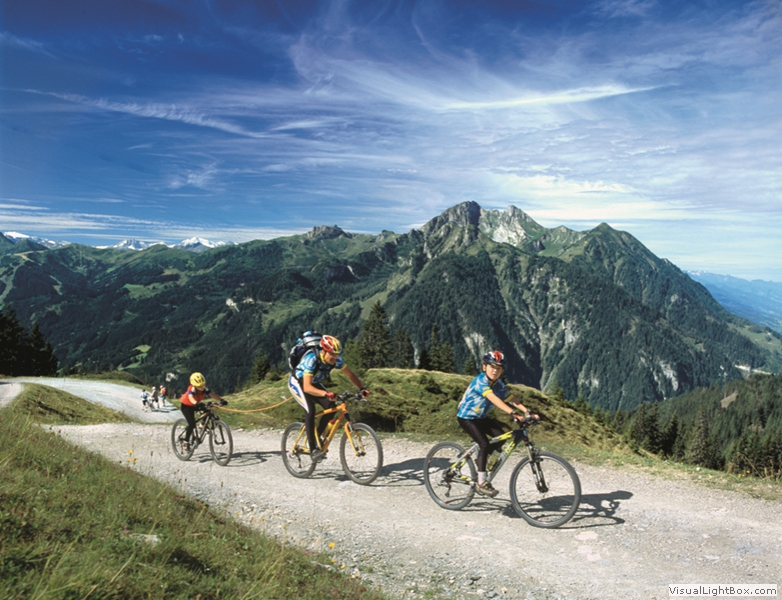 Alpendorf
Alpendorf (only 1km from our doorstep) offers animation programmes for all age groups. You can choose between guided hikes, cycling tours, canyoning, rafting, paragliding, climbing and many other activities.
Großglockner High Alpine Road
The Grossglockner High Alpine Road, named after Austria's highest peak, Mount Großglockner (3.798 m), is the highest surfaced mountain pass road in Austria. Hit this road in the High Tauern National Park (Nationalpark Hohe Tauern) and follow it right to its end where you will be rewarded with a breathtaking panoramic view of this majestic mountain and Austria's biggest glacier, the famous Pasterze. Your adventure starts only 60 km from our doorstep!
More
Unforgettable summer adventures!
Our accommodation is only about 2 km from the town of St. Johann im Pongau with its shopping centre. Our central position makes us an ideal starting point for numerous hikes and excursions.
More
Bathing Lake
In close vicinity to our accommodation there is a beautiful artificial bathing lake. Fun for the whole family!
More
Kids-Club
Also the Alpendorf Kids' Club leaves nothing to be desired. This big adventure playground, only 1 km from our accommodation, will thrill any child's heart. Choose between: a mini race track, the crazy golf course, a climbing wall, a giant bouncy pillow, a petting zoo, the children´s train and many other attractions...
St. Johann im Pongau
Make sure you don't miss out on a visit to the town of St. Johann im Pongau. It is located about 56 km south of the Festival City of Salzburg, which among a host of other attractions boasts Mozart's birthplace. At your leisure go for a stroll through St. Johann and visit Pongau Cathedral (Pongauer Dom), a Gothic church, which stands proud of the town centre. Pongau Cathedral has become the symbol of St. Johann, a town steeped in tradition which has been the favourite holiday destination of generations of tourists. Offering many shopping possibilities St. Johann has maintained its status as the regional shopping centre of choice.
Liechtensteinklamm
You reach the beauty of the world famous Liechtensteinklamm in 45 minutes by foot. The natural events have formed the rocks und shaped a fantastic canyon over thousands of years.
More
The ice cave
After forming over thousands of years, the icy labyrinth of caves reveals all of its crystal-clear beauty. It is a popular destination for tourists and approximately 20 km away from our pension.
More
Fortress Hohenwerfen
A breezy experience awaits you at the more than 900-year-old castle Hohenwerfen in Salzburg Pongau.
More
Salt worlds:
Feel the magic of bygone times and immerse yourself in magical worlds full of glittering salt crystals, with mystical salt lakes and mysterious galleries where history comes to life. It is located in Hallein (40 km).
More
Salzburg
The City of Salzburg, among whose attractions Mozart's birthplace is only one, is a definite must-not-miss for all culture vultures!! And only 60 km from our accommodation, too!
More
Salzburger Festspiele (festival)
The Salzburger Festspiele are famous as the world's most important event of classical music.
More
Kapruner Hochgebirgsstauseen
Undertake a fascinating journey up into the glaciated mountains near the town of Kaprun: Enjoy the lush green of Alpine pastures in the sun, breathe in the fresh mountain air and marvel at the turquoise mountain water collected in gigantic reservoirs. (60km)
More
The Krimml Waterfalls
... with a total height of 380 metres are the highest waterfalls not only in Austria, but in the whole of Europe. The waterfalls are located near the village of Krimml in the High Tauern National Park in Salzburg Province. (Only 70 km from our location.)
More